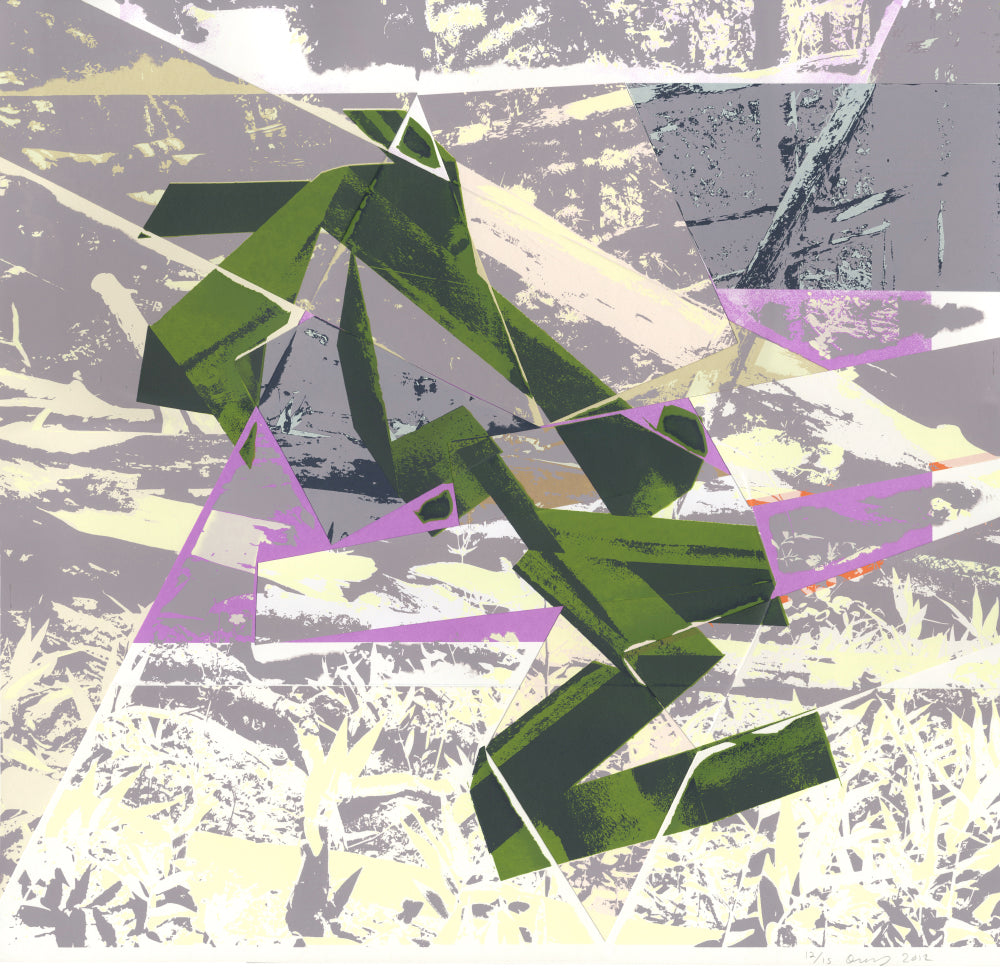 Melissa Oresky: Forest Noise
Regular price $ 575.00 Sale
21 x 21 inches
4 color screenprint and hand collage on paper.
Edition of 15, 1 artist proof, 1 printer proof
Published and printed by Kayrock Screenprinting, 2012
Melissa Oresky's paintings, collages, and animations engage landscape and abstraction, incorporating geometric elements with organic ones, and systematic structures with handmade materiality.
Solo exhibitions include the Hyde Park Art Center, Elmhurst Art Museum, Museum of Contemporary Art, and Western Exhibitions, in Chicago, as well as Van Harrison Gallery, New York, and ADA gallery, Richmond. Her work has been included in group exhibitions and projects at OQBO gallery, Berlin; The Engine Room, Massey University, Wellington, NZ; FFDG Gallery, San Francisco; Soloway, Brooklyn; 65 Grand, Chicago; Performa 2011, NYC; NADA Hudson, Hudson, NY; The Indianapolis Museum of Contemporary Art; and the School of Fine Arts Gallery, Indiana University.
Oresky has participated in residencies including Skowhegan School of Painting and Sculpture, Schloss Plüaut;schow, Mecklenburg-Vorpommern, Germany, and the Santa Fe Art Institute. Oresky received her MFA from the University of Illinois at Chicago, and BFA from the School of the Art Institute of Chicago. She lives and works in Chicago and Bloomington, IL, where she is Associate Professor of Art at Illinois State University.