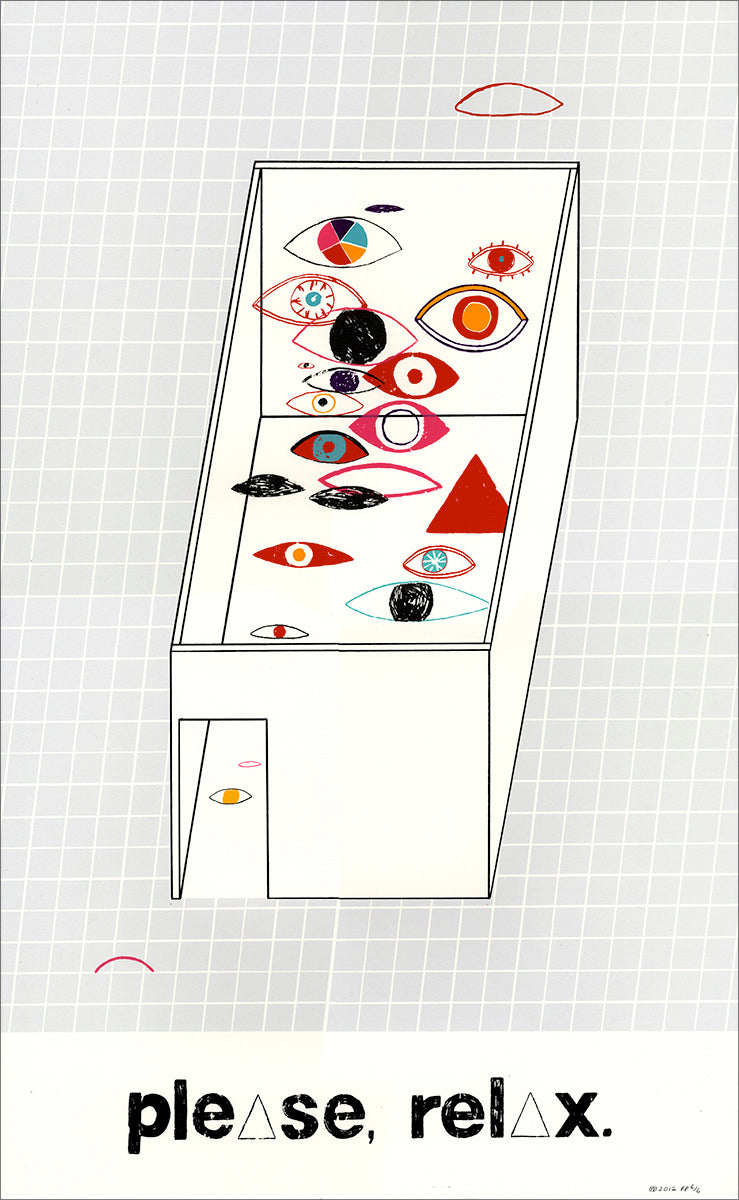 Yuri Masnyj: Please Relax
Regular price $ 575.00 Sale
30 x 17.5 inches
8 color screenprint on Lenox 100
Edition of 25 with 1 artist's proofs and 1 printer's proofs
Published and printed by Kayrock Screenprinting, 2012
Yuri Masnyj (b. 1976) is based in New York and works in drawing and sculpture. Best known for his austere drawings of interior space, Masnyj's work addresses the relationship between art and design while exploring the human compulsion to collect and compose objects.
Masnyj's work has been shown throughout the United States and Europe in solo and group exhibitions including "X" (solo exhibition)Travesia Cuatro, Madrid, 2012, The Night's Still Young (solo exhibition), Metro Pictures, New York, NY (2007), the Whitney Biennial 2006, Whitney Museum of American Art, New York, NY (2006), and Greater New York, P.S. 1 Contemporary Art Center, Long Island City, NY (2005). Masnyj's work was included in Vitamin D: New Perspectives in Drawing published by Phaidon Press.
Masnyj's work is in the collections of the Museum of Modern Art in New York, The Whitney Museum in New York, The Hammer Museum in Los Angeles, and the Contemporary Museum in Honolulu.