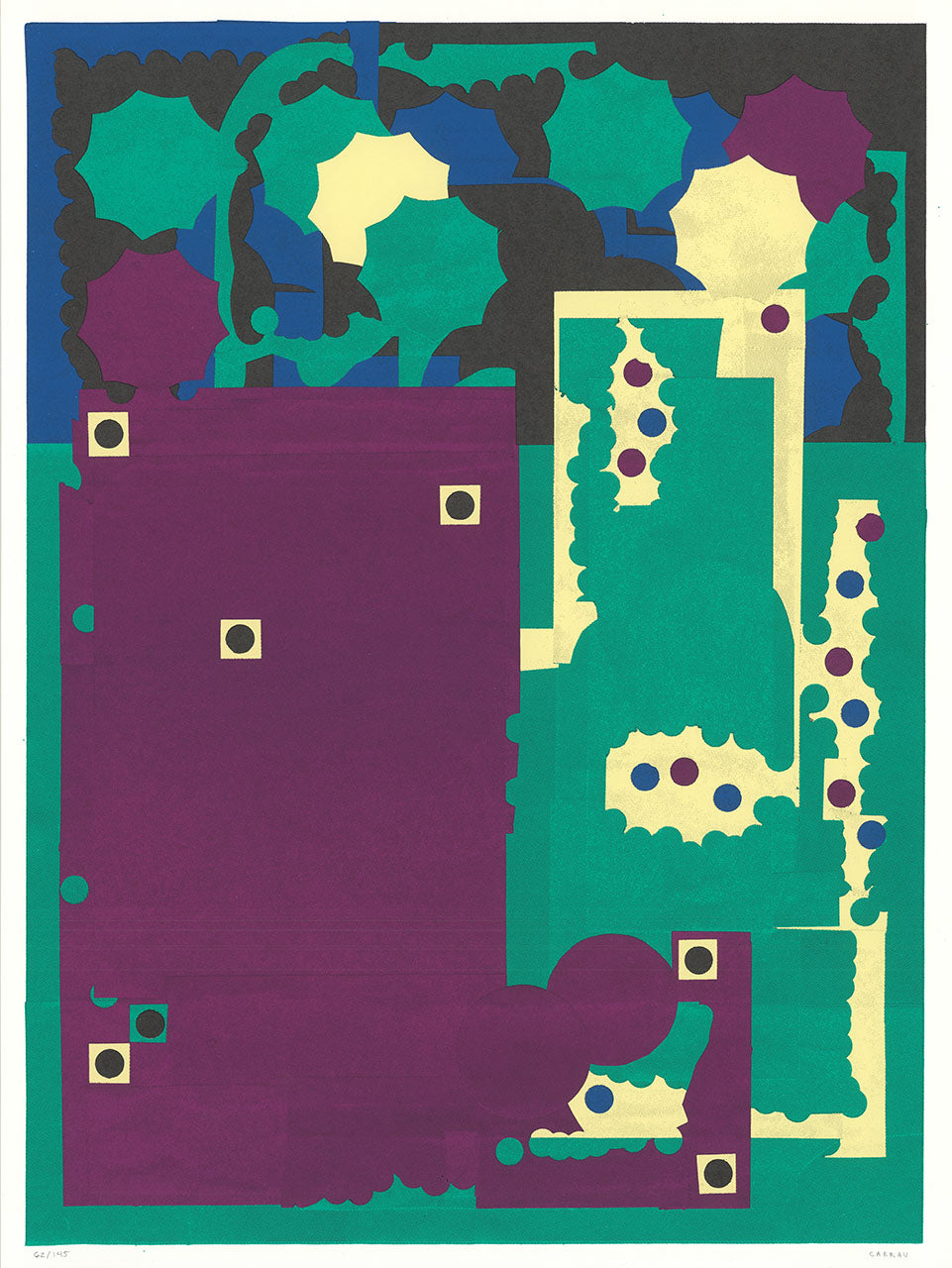 Antonio Carrau
Regular price $ 75.00 $ 75.00 Sale
Signed and numbered edition of 145 by Antonio Carrau @a_carrau 4 color screenprint on 100lb French, 2022
The initial idea I had in mind was inspired by a playground, but as always, once I figured out the palette and the elements, the process was pretty intuitive. The end result is open to anything, I prefer it that way, initial ideas only work as triggers for me. While making this piece I had a moment in which I was struggling and almost destroyed it to start over, but then I figured it out. I enjoy it when this happens.
Antonio Carrau (b. Montevideo, Uruguay) is trained in graphic design but brings his compositional sensibilities to a wonderful body of tactile collaged work. Treating the autographic process of collage as the antithesis of Photoshop, he thrives on the limitations the material can provide.
Made in Brooklyn, NY. Standard 18"x24" size for easy and affordable framing. Unframed prints ship in 1-2 business days. Framed prints are fulfilled by Simply Framed and current lead time is approxiately one month. Frames are glazed with 99% UV blocking plexi and have a shadowbox spacer.